New Outdoor Collection by JAMES & NICHOLSON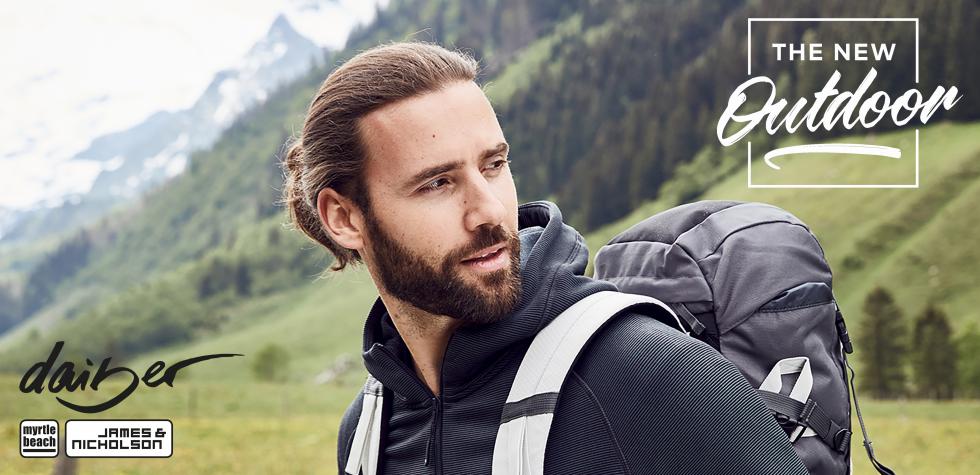 JAMES & NICHOLSON has added Outdoor to the extensive sports collection. A new product line, which is fun in every respect. The outdoor-line shines in fresh cheerful colours and can perfectly be combined with existing products.

Forest and meadows, mountains or city trips – our new outdoor collection adapts to any challenge. Go on an expedition from Albstadt to the Attersee with JAMES & NICHOLSON.

Discover now our new catalogue 'The New Outdoor'.

Discover now!
/en/order/reload-az/
/en/article/autocomplete/
/en/article/get-articleid-for-searchterm/
/en/article/get-farben-for-autocomplete/
/en/article/get-bestaende-for-autocomplete/
/en/article/get-the-look-color-change/
/en/article/popup/popupId/~popupId~/articleId/~articleId~/
/en/order/handle-basket-edit/akId/~akId~/
/en/article/get-articleurl-for-searchterm/
/en/remainingorder/add-customer/
/en/remainingorder/export/
/en/return/article-autocomplete/
/en/return/get-articleid-for-searchterm/
/en/return/get-farben-for-autocomplete/
/en/return/get-groessen-for-autocomplete/
/en/return/update-row/
/en/return-admin/update-received/
/en/return-admin/update-refund/
/en/return-admin/update-fee/
/en/return/update-comment/
/en/remainingorder/edit-remaining-order/
/en/order/get-number-of-skus/
/en/watchlist/get-number-of-skus/
/en/~controller~/anonymize/id/~id~/