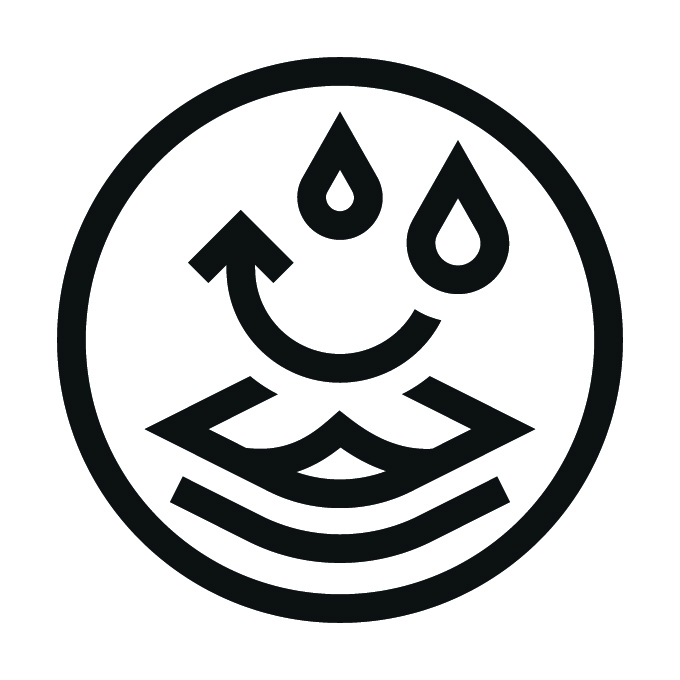 Article no.: JN335
Bike Gloves Winter (black)
Warm gel gloves with fingertips for ladies and men
Outer fabric: 96% polyester, 4% elastane
Outer fabric 2: 70% polyamide, 30% polyurethane
Lining: 100% polyester
Membrane: 100% polyurethane
Wind-and water-proof (2,000 mm water column), breathable
Low moisture absorption, fast-drying and temperature-adjusting
Reflective elements
Velcro fastener
Back of the hand: Structured elastic fabric, thumb made of reflective elements
Palm: synthetic leather with ergonomical gel padding
Laminated lining with membrane


Warm gel gloves with fingertips for ladies and men
Outer fabric: 96% polyester, 4% elastane
Outer fabric 2: 70% polyamide, 30% polyurethane
Lining: 100% polyester
Membrane: 100% polyurethane
Wind-and water-proof (2,000 mm water column), breathable
Low moisture absorption, fast-drying and temperature-adjusting
Reflective elements
Velcro fastener
Back of the hand: Structured elastic fabric, thumb made of reflective elements
Palm: synthetic leather with ergonomical gel padding
Laminated lining with membrane
Care
Downloads
product data sheet
Product features
Water column from 1.500 mm

The ability to withstand water pressure without moisture penetrating into the material is given by the water column (mm). The minimum standard is a water column of 1,500 mm.

Reflex

IQseen is the brand for high reflective materials. With an even distribution around the body this material will make the wearer visible of a distance up to 160 meters. IQseen silver reflective materials fulfill the requirements of the EN 471. Millions of glass beads reflect the light back to its source. The wearer of the product becomes more visible and the motorist has more time to react. This makes the difference! Clearly visible!
Available colours
Size chart
| | S | M | L | XL |
| --- | --- | --- | --- | --- |
| Size | 7,00 | 8,00 | 9,00 | 10,00 |
| total length | 24,20 cm | 25,70 cm | 27,20 cm | 28,70 cm |
| 1/2 width of hand without thumb | 9,50 cm | 10,50 cm | 11,50 cm | 12,50 cm |
Die Artikelpreise werden aktualisiert ggf. ändert sich die Preisstaffel
/en/article/render-related-box/articleid/~articleId~/artfarbeid/~artfarbeId~/farbenid/~farbenId~/
/en/order/reload-az/
/en/article/autocomplete/
/en/article/get-articleid-for-searchterm/
/en/article/get-farben-for-autocomplete/
/en/article/get-bestaende-for-autocomplete/
/en/article/get-the-look-color-change/
/en/article/popup/popupId/~popupId~/articleId/~articleId~/
/en/order/handle-basket-edit/akId/~akId~/
/en/article/get-articleurl-for-searchterm/
/en/remainingorder/add-customer/
/en/remainingorder/export/
/en/return/article-autocomplete/
/en/return/get-articleid-for-searchterm/
/en/return/get-farben-for-autocomplete/
/en/return/get-groessen-for-autocomplete/
/en/return/update-row/
/en/return-admin/update-received/
/en/return-admin/update-refund/
/en/return-admin/update-fee/
/en/return/update-comment/
/en/remainingorder/update-list/
/en/remainingorder/edit-remaining-order/
/en/order/get-number-of-skus/
/en/watchlist/get-number-of-skus/