Textile Decoration to incorporate brands and convey messages
Thanks to state-of-the-art machinery and a wide range of innovative techniques and materials we are specialized in implementing your creative specifications true to brand and corporate design.

No matter whether large surface screen printing, flock transfers, photo-realistic printing or exclusive embroideries, we offer suitable decoration techniques to skilfully display your ideas on cotton, natural or synthetic fibres. Moreover, our transfers certified according to Oeko-Tex standard 100, class1, have been approved in particular for children's wear and baby wear. A huge variety which leaves nothing to be desired.

Production on schedule and the highest quality – that is what we stand for. Our long-standing espertise and our fully integrated production guarantee that your transfers or embroidered logos are up-to-the-minute on the promotional product market.

No matter if you order huge quantities or small individual orders – our team will be happy to advise you to find the best possible solution for your inquiry.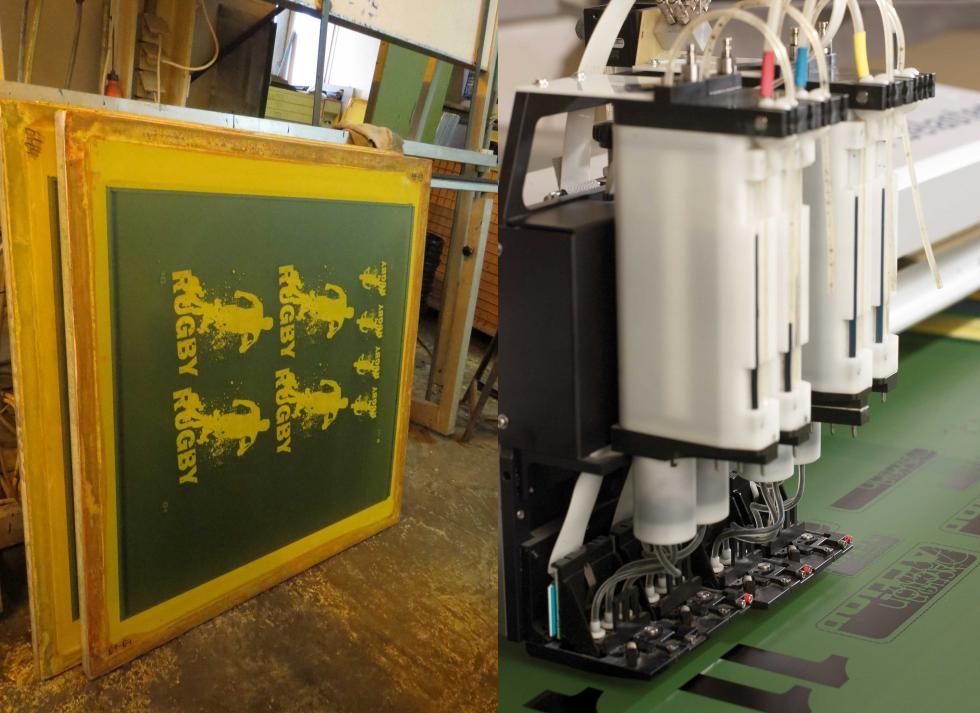 We produce transfers in screen printing and digital printing technique. For screen prints screens for every colour of the motif are produced in negative pattern. Digital prints get printed in one stage onto the carrier paper.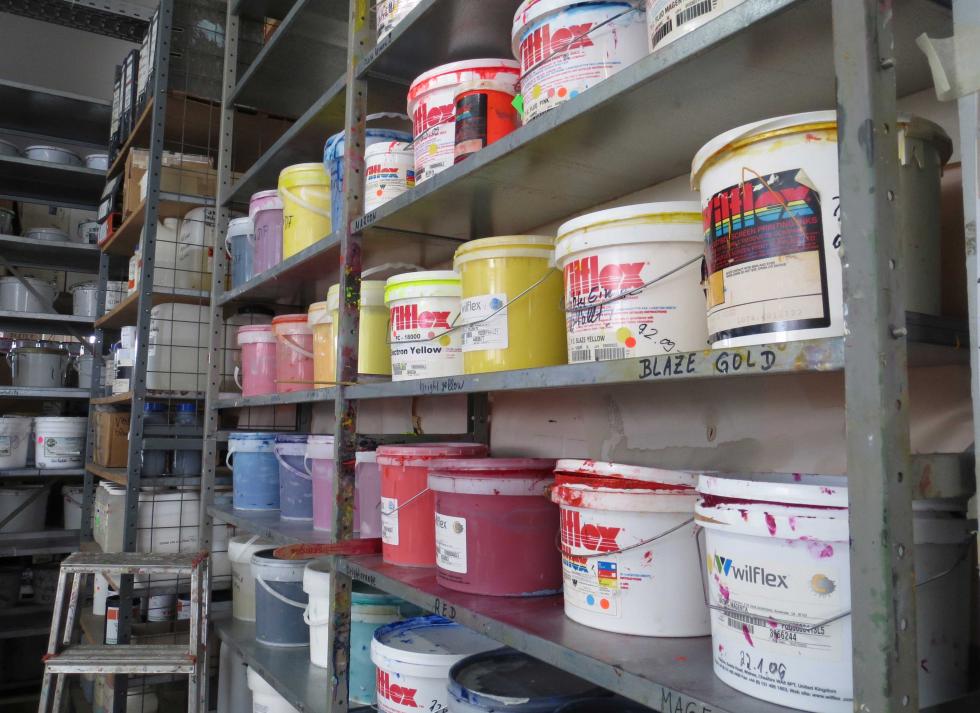 Our diversified ink depot allows our team to mix your desired colour perfectly according to the pantone colour specifications.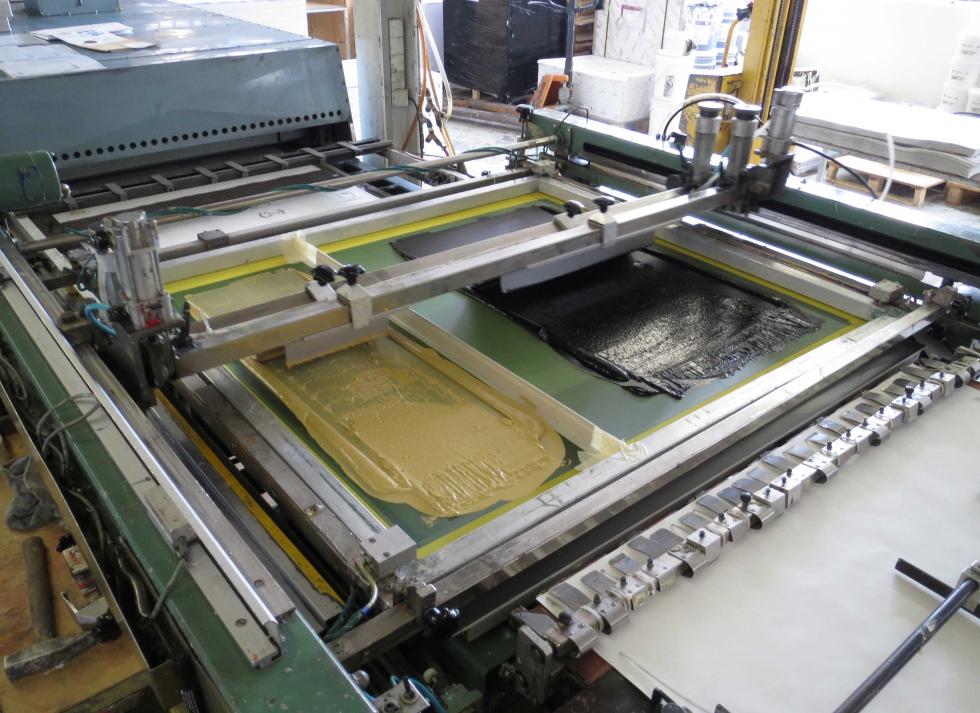 In the screenprinting technique the carrier paper is printed one colour after the other. Finally a heat-activated adhesive is printed on the mirror-inverted transfer, which sticks the motif permanently onto the textile.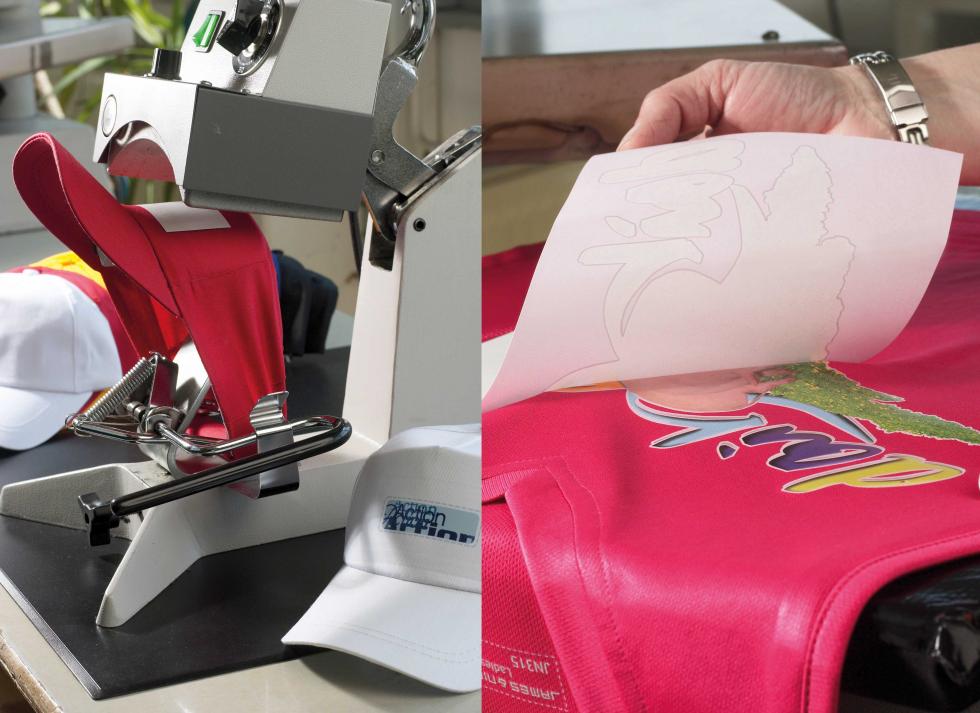 In our ironing department the cut transfers are applied permanently with special ironing presses.
Overview Transfers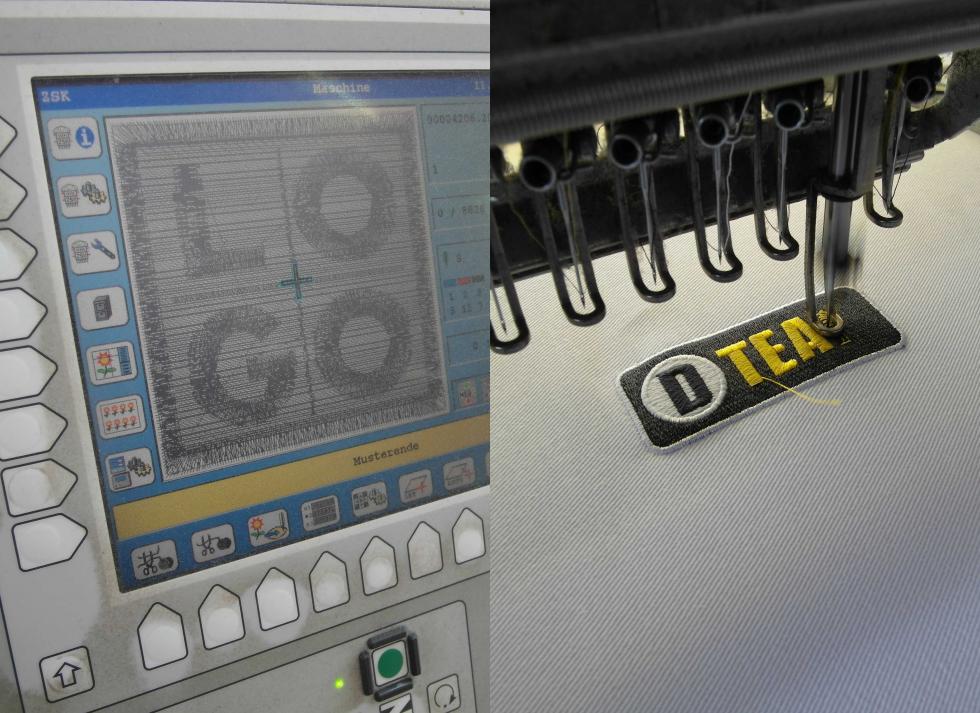 We convert your motive with needle and yarn into a flat embroidery, an embroidered label or as a special make-up in 3D embroidery. The base for all embroideries is the embroidery file, which we design ourselves or together with our suppliers.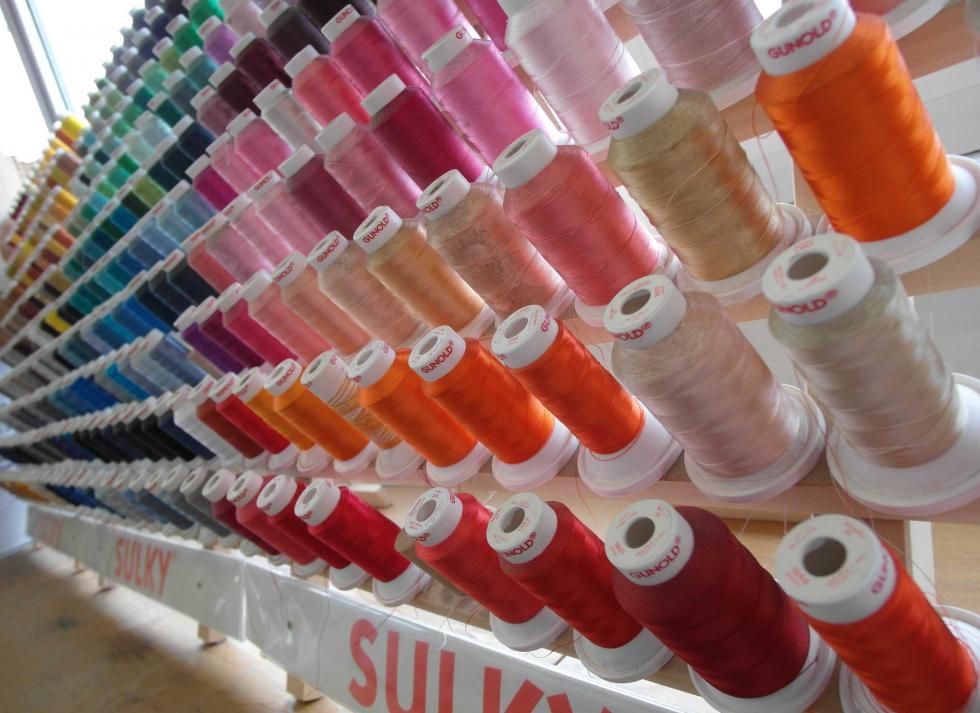 Our diversified yarn depot also includes your desired embroidery colour.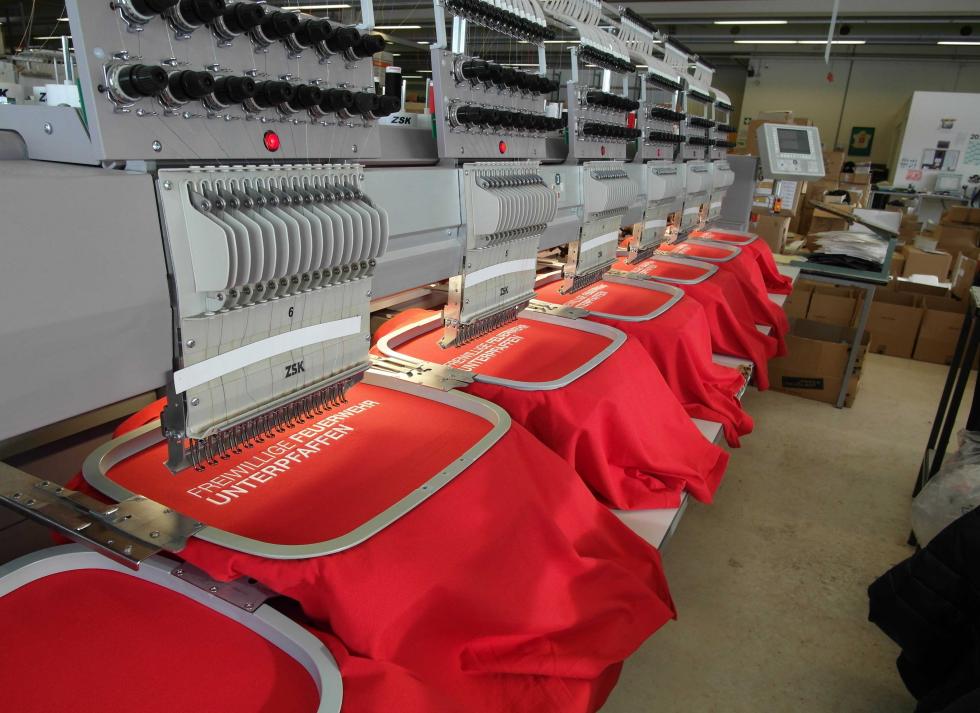 Thanks to our modern machinery we are able to embroider 6 textiles at the same time with the same motif.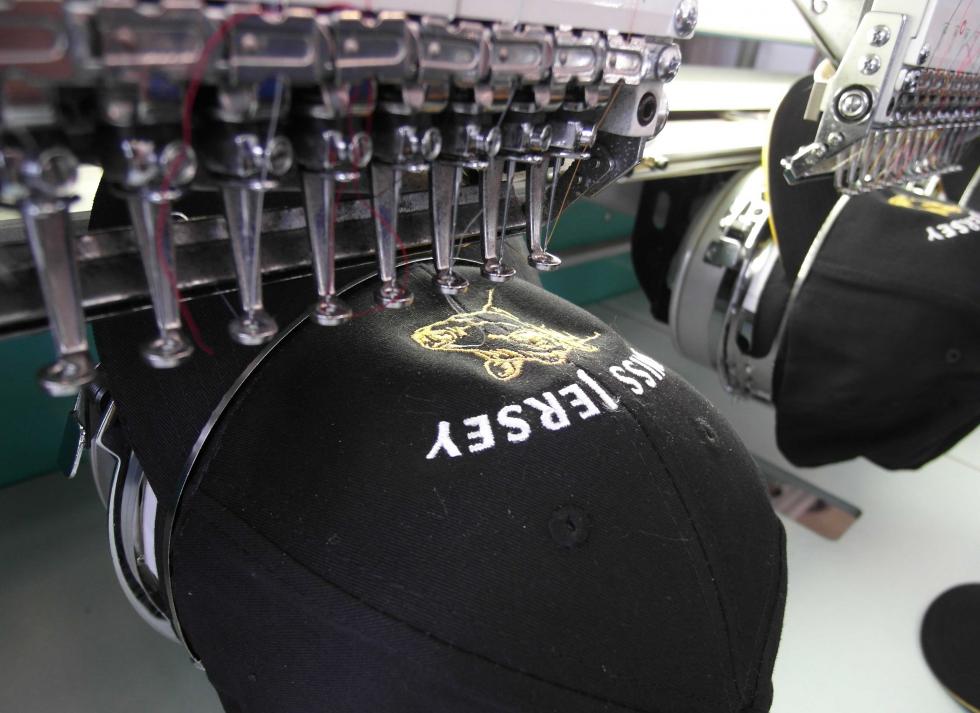 Caps can also be embroidered with a special device. As a Far East production we offer 3D embroideries, which are embroidered before the caps are sewn.
Overview Embroidery
/en/order/reload-az/
/en/article/autocomplete/
/en/article/get-articleid-for-searchterm/
/en/article/get-farben-for-autocomplete/
/en/article/get-bestaende-for-autocomplete/
/en/article/get-the-look-color-change/
/en/article/popup/popupId/~popupId~/articleId/~articleId~/
/en/order/handle-basket-edit/akId/~akId~/
/en/article/get-articleurl-for-searchterm/
/en/remainingorder/add-customer/
/en/remainingorder/export/
/en/return/article-autocomplete/
/en/return/get-articleid-for-searchterm/
/en/return/get-farben-for-autocomplete/
/en/return/get-groessen-for-autocomplete/
/en/return/update-row/
/en/return-admin/update-received/
/en/return-admin/update-refund/
/en/return-admin/update-fee/
/en/return/update-comment/
/en/remainingorder/edit-remaining-order/
/en/async/getNumberOfWatchlistSkus?watchlistid=3
/en/~controller~/anonymize/id/~id~/
/en/article/last-seen/